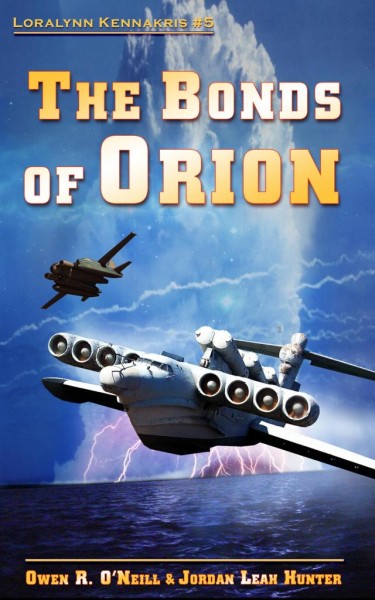 The Bonds of Orion is the fifth book in the Loralynn Kennakris series.
---
The war is going well: recent victories have Halith in retreat. Now recuperated and promoted, Lieutenant Commander Loralynn Kennakris is on leave, giving her a chance to do a few things she doesn't have much experience with: resting, relaxing . . . and falling in love.
In all the years since they briefly met, Kris has never been able to forget Mariwen Rathor. And Mariwen, now recovered after years of intense rehabilitation, has never forgotten her. Meeting again after so long apart, Kris is stunned to find Mariwen offering her something she's never really had: a home.
But life is never that simple. Ordered to take part in a major training exercise with the Karelian military, Kris instead finds herself sent deep into Halith space with Rafe Huron to rescue a hero long thought dead. When Kris left for Karelia, she told Mariwen it was "practically a vacation". Now, caught between bloody-minded insurgents, invading Halith forces, and a volatile  war hero who has her own ideas about being rescued, this 'vacation' is shaping up to be Kris's last.
The Bonds of Orion is now free. Click here to get it.
To keep bots from harvesting our books, we've password protected the page. The password word is: