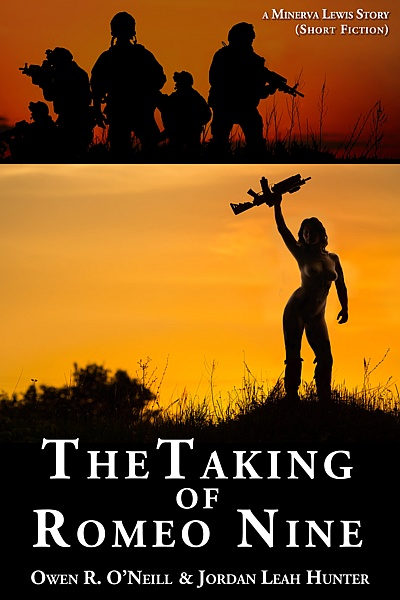 Two years ago, Lieutenant Minerva Lewis was one of the most promising young officers in the CEF Marine Corps. Then a terrible thing happened: peace. Now, after one too many boredom-induced incidents, she's been exiled to a backwater planet where the most exciting part of her day is watching for twenty-foot-long, fur-bearing centipedes.
That is, until slavers elected to stash a boatload captives somewhere in the trackless delta that is Min's new home. Granted release from watchstanding and allowed twenty-four volunteers to try to find these people, Min has no idea what she is wading into (literally). She might be up against dozens of bad guys, or hundreds. She won't get any support from a CO who will call it a win whether she comes back or not. Deep in the muck of this fetid hellhole, she can't rely on all the fancy gadgets and snazzy assets of modern warfare.
To rescue the captives (and maybe her career), Min will have to rely on her grit, her creativity, and some cheek. Maybe a lot of cheek . . .
"The Taking of Romeo Nine" is a Minerva Lewis Short Story set in the same universe as the Loralynn Kennakris series. It takes place approximately 20 years before the first book in the Loralynn Kennakris series: "The Alecto Initiative".
Available on Amazon here: https://www.amazon.com/dp/B01HU2NBQK.